Entrepreneurship Solar Training Course
Advance Electrical Design & Engineering Institutes's Solar Designing Online training courses are developed using the latest technologies and incorporate rich graphics, interactive features, and Live Class rooms. Designed to complement each other, the online solar courses can be followed by one of the hands-on workshops to put theory into practice. In addition to online curriculum, students will receive support from professional industry instructors. Online course instructors will be available to answer all your questions and guide you through the material all along the way, with email, live chat, office hours.A course glossary, extensive Internet resources and case studies are included in the online classroom. To help address the growing need for qualified solar Designers and provide quality education to both enthusiasts and professionals the following courses are available at launch:
---

Who should attend: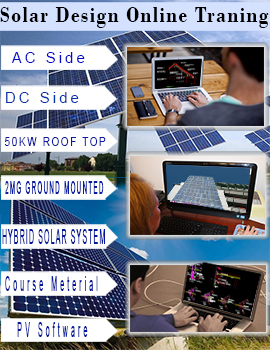 Anybody who wants to gain valuable hands-on experience, especially electrical and mechanical engineers; electrical and general contractors, electrical designers, solar companies and solar industry professionals who want to further their knowledge of solar design.

Prerequisites: Participants should have a basic understanding of solar PV or basic solar design, PV installation or related experience.
What time:
Weekend Batch : Saturday and Sunday
Time : 4 Hours/per day (Flexible timming as required)

How much: The fee is RS 15000 /-per person. Fee includes course materials with Softwares .

How to Register: We offer the following options to register for this class. Class size is limited, so we recommend that you register early to guarantee a seat.

1. Online - click on the Enroll Now button below and register using a credit card or check card. You will be redirected to our online payment page for a safe, secure transaction. You will receive an email confirmation when the transaction is complete.
2. By phone – simply call us at (+91) 8467024957,7531923094 and we'll process your registration over the phone.
3. By whatApp on (+91) 8467024957,7531923094
4. Skype Id : aedei01
---
Upcoming Courses

Start Date
End Date
Location
Fee
ID
Status

27/01/18

27/03/18

New Delhi

Rs 15000

900

Enroll Now!









Syllabus Entrepreneurship Solar Training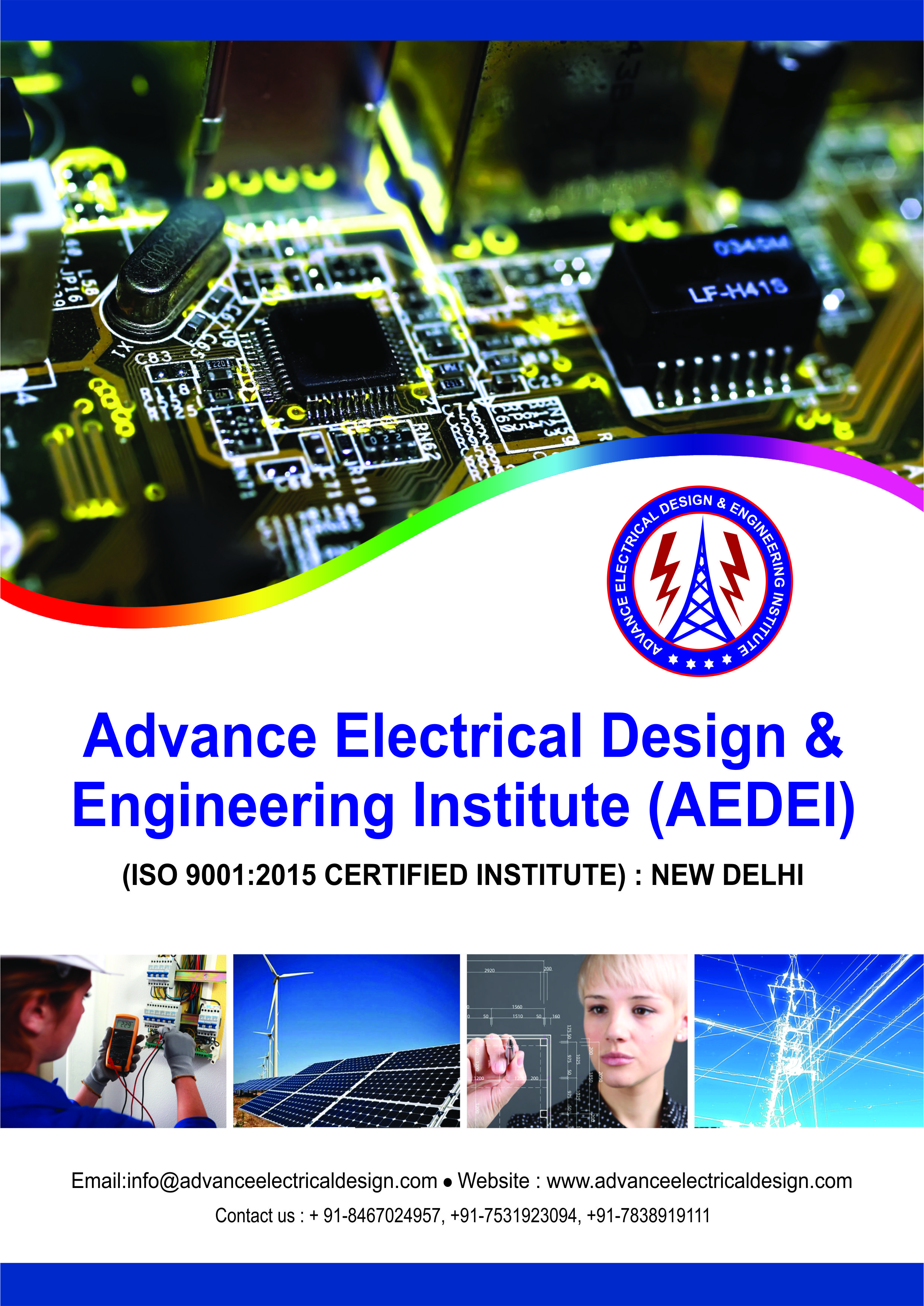 Chapter 1 - Introduction of Solar Power Plant

Grid Interactive Solar Power Plant
Net-Metering Solar Power Plant
Grid Connected Solar Power Plant
Off- Grid Solar Power Plant
Hybrid Solar Power Plant

Chapter - 2 Costing of solar Components and selection criteria

PV Modules and latest Technology
Types of Solar Inverter
Balance of solar Power Plant (cable ,Connector,ACDB ,DCDB etc)
Costing sheet preparation
Proposal preparation with payment Terms and Condition

Chapter- 3 Government scheme and Subsidy

Nodal Agencies of solar Power plant state wise uction
MNRE Schemes
CAPEX and OPEX Model benefits
State wise subsidy process
Type of power purchase agreement(PPA)

Chapter 4 - Business development and Identification of Solar Energy customers

Pvt. Investor & AD Benefit/REC Client
Government Project intake process
Online e-Procurement tendering process
Private customer selection criteria with minimum risk with proper assessment
Customer financial strength calculation
Cash flow of solar Power Plant
Payment terms Risk assessment
Project cost estimation and analysis
Overhead and profit calculation
CEIG lionising and approval process
echno-Commercial Offer preparation of Pvt. & Govt. Tenders

Chapter 5 - Bidding process and financial modelling of Solar Power Plant

Government projects tendering.
Private customer bidding process
Pre Bid stage Engineering
Financial modelling with OPEX and CAPEX

Chapter 6 -Solar power Plant funding

Documentation for funding (Govt and private bank funding )
Foreign funding
Loan on solar power plant
Generation guarantee and handing over solar power plant
Compliances of Government tender
• Site Visit for Data Collection
Types of guarantee of Generation and measurement methodology
Documents of handing over plant
Operation and Maintenance of solar power Plant
ABG
PBG

Chapter 7 - Assessment of Solar Power Plant and proposal for Customers

Site Visit for Data Collection
Plant capacity calculation
Review of bill
Scope of Net –Metering
Solar power Costing and rate of return Calculation.
Solar Power Plant bill of material preparation
Solar power Plant costing
Solar Power Plant Taxation on Components and GST Impact.
Payment terms

Chapter 8 - Smart Grid/Net Metering

Smart Grid
Smart Meters